In 1994 the "Criminal Justice Act" was approved and english rave scene ends, leaving behind only some events, mostly paid and rarely attended. In response to this law, a new concept of "free party" was born, which became politicized in "Freedom For The Right To Party", became the slogan of resistance to the conservative legislation enacted by politics.
A protest action at global level develops, consisted in occupation of metropolitan spaces and organization of street parties, a new form of dancing procession with thousands of people dancing following the "love mobiles", on which the sound systems are mounted.
The phenomenon spread rapidly from England to Europe, also because of many tribes who decided to move where the laws were much more tolerant. These "squat party" quickly became the temporary center of the electronic dance music world; an area of ​​freedom, unity, equality, socialization, solidarity, tolerance through love and music.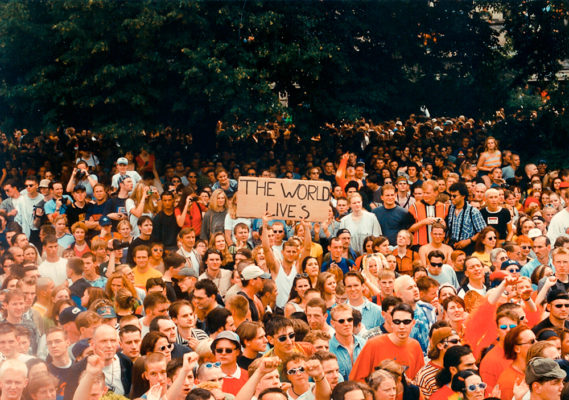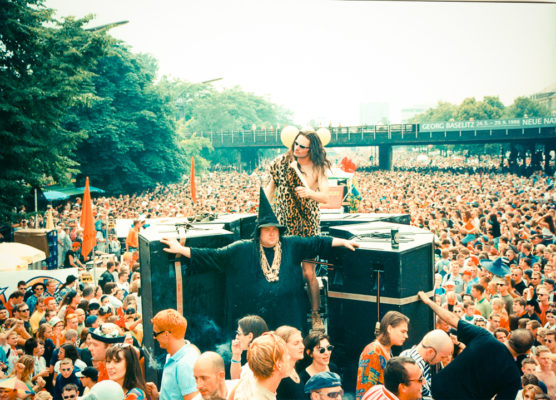 After the fall of the Berlin Wall, free underground parties mushroomed in the East Berlin, a rave scene comparable to that in the UK was established. "The Love Parade" born and on its way "The Street Parade" in Zurich and "Tecknival" parties in France.
Even music evolves becoming more and more sophisticated. DJs began intensifying the speed and abrasiveness of the sound, as an acid-infused techno, began transmuting into hardcore. This film was influenced by Dutch gabber and Belgium.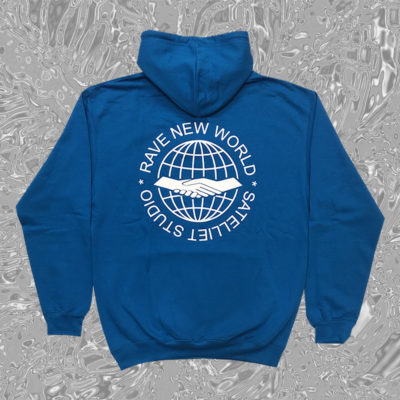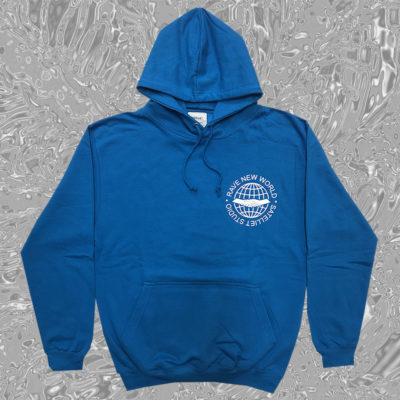 In England the most active collectives that organize illegal raves, that have undertaken a musical, psychic and social adventure at the same time, are The DiY Sound System from Nottingham, The Spiral Tribe Sound System and the Mutoid Waste Company from London.
Spiral Tribe also makes a stop in Rome in 1995 and in Milan in 1996. Rave Culture arrives in Italy.
This meeting between musically, socially and politically different realities, in a short time, even after several disputes, leads to the birth of the nomadic culture of rave in Italy. In the mid-nineties, Rome became the epicenter of this ideology.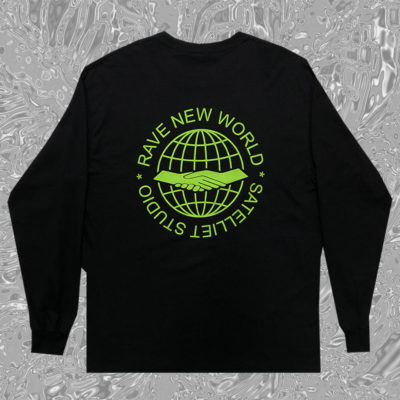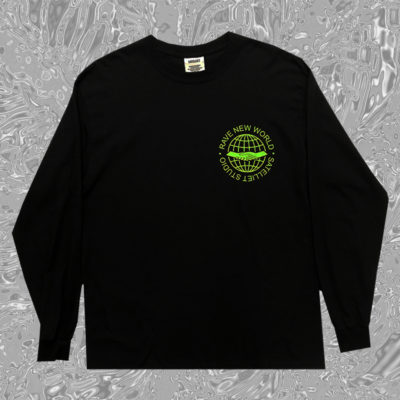 Across Europe, rave culture was becoming part of a new youth movement. DJs and electronic-music producers proclaimed the existence of a "raving society" and promoted electronic music as legitimate competition for Rock'n'Roll. Indeed, they shortly became mass movements.
Raves died out in the beginning of '00s. Their language gradually lost its meaning by starting to become more cynical, for-profit events, an evolution that was radically against the ideals that had given them birth.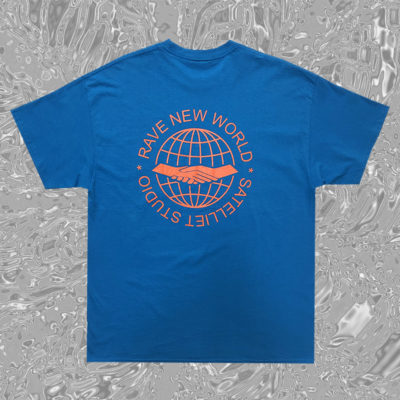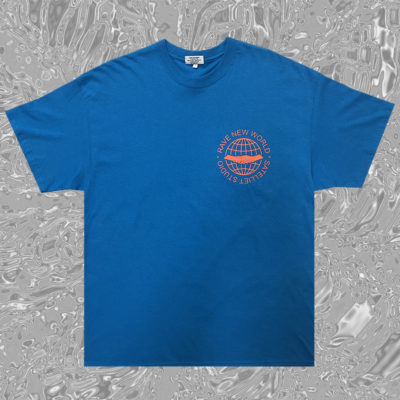 "Rave New World" capsules is inspired by these ideals of love and respect that have united the community of rave scenes from around the world. Valors ​​that have never completely disappeared. Lately new forms and expressions of that culture are beginning to proliferate once again. The feeling is that somehow and in some new evolution, those same ideals that have fueled the 90s rave culture, will come back to upset our nights.
Below you can find the Satelliet #1 Podcast dedicated. A journey of pure electro sound composed by Richard Easel.